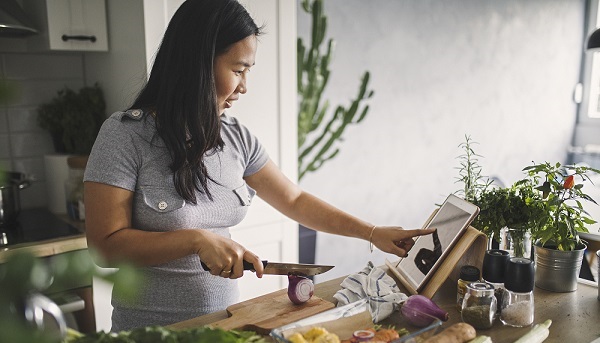 SOUTHWEST QUINOA WITH CORN AND BLACK BEANS
High in protein and a good source of riboflavin, quinoa is a superfood to add to your diet!
1 small onion, chopped
1 cup chopped fresh ripe tomatoes
2 cups chicken or vegetable broth
1 teaspoon ground cumin
1 cup dry quinoa
3 teaspoon sliced green onions
1 cup canned black beans, drained and rinsed
¼ cup fresh cilantro, chopped
1 cup frozen corn kernels
½ tsp kosher salt
Spray a medium-sized saucepan with nonstick cooking spray. Over medium-high cook onion until translucent. Turn heat to high and add broth. Bring to a boil. Add quinoa, cover, and reduce heat to simmer for 20 minutes. Add rest of the ingredients and continue cooking just until warm. Salt to taste. Serve warm or chilled!